We love summer, especially for the popsicles. There's nothing quite like eating a cold popsicle when it's hot outside. My kids love to make kool-aid popsicles or use any kind of juice that we might have. Don't get me wrong, those popsicles are delicious but they also have lots of sugar in them too.
I decided to try to make a healthier version of popsicle that we could all enjoy. These yummy cold treats are
great because they are made with real fruit, yogurt and are sweetened with honey instead of sugar, so you can feel good about having one. Most importantly, the kids give them 2 thumbs up!!
Red, White and Blueberry Popsicles
makes six 4 oz. popsicles
1 cup strawberries, stems removed
Rinse the blueberries and strawberries, then thoroughly puree each fruit separately. Stir 2 tablespoons of honey into the blueberries and 1 tablespoon into the strawberries. Spoon 1 cup yogurt into a bowl and add 1 tablespoon honey.
To make popsicles, spoon blueberry mixture into the bottom of your molds. Then add a layer of yogurt. Add a layer of strawberries. Freeze for several hours or overnight.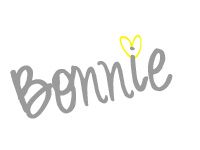 This post is linked to these parties:
Made in a Day