I'm so excited to share this little project with you. It's always fun to try something for the first time and have it turn out the way you envisioned it

.
I've never worked with minky fabric before, just for the fact that I've heard how hard it is to work with when sewing it. Well, I was adventurous and set out to make a blanket for my sweet neighbor who just had

her baby.
I followed this great tutorial from How Does She. The only thing I did differently was that I added a LOT mor

e pins.

After sewing three sides of the blanket

, I noticed that the

minky fabric had slid to one side so much that it was all lop sided. So after unstitching the entire thing (not fun) and starting over, I decided to add more pins and it worked like a charm. It also helped me to sew slower because I had to remo

ve all those pins as I went,

which I think helped

keep the fabric in place as well.
I also used the left over minky fabric to make some wash cloths.
Besides having to start over on the blanket the first time, it really didn't take that long to sew the blanket. I'm excited at how well it turned out

and can't wait

to make more for quick

baby gifts
.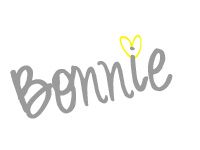 Shared here
Sugar Bee Crafts
Time to Sparkle
Someday Crafts
Ginger Snap Crafts
Whipperberry