Orange-Lemon Cake
1 package (18-1/4 ounces) lemon cake mix
1 package (3 ounces) orange gelatin
2/3 cup water
2/3 cup canola oil
4 eggs
Icing
1 cup confectioners' sugar
3 to 4 teaspoons orange juice
orange rind (optional)
Combine cake mix, gelatin, water, oil and eggs in a large bowl. Beat on low speed for 30 seconds. Beat on medium speed for 2 minutes. Pour into greased and floured 10 inch bundt pan. ( I used the
Baking
spray with flour and it came out just fine).
Bake at 350 degrees for 35-40 minutes or until a toothpick inserted near the center comes out clean. Cool for 10 minutes before removing from pan to a wire rack to cool completely.
For icing, combine confectioners' sugar and enough orange juice to achieve desired consistency. Drizzle over cake.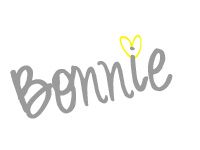 This post is linked to these wonderful parties: