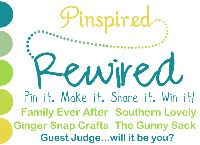 After finding my inspiration I knew exactly what I wanted to do. The babies room needed some artwork on the walls and so I wanted to do jungle animals that matched his crib bedding and other accessories in his room like this fabric basket that holds his diapers.
Supplies needed for this project:
canvas-
I got mine at Ben Franklin for 50% off
paint-
I used Martha Stewart's Acrylic Craft Paint
roller tops and foam pouncers-
Martha Stewart's from Micheal's
stencils-
I printed mine off onto paper from internet and cut out
Paint each canvas the color of choice and let dry.
I googled animal stencils to find a rhino, turtle, and alligator. Cut them out and taped them to the canvas.
Use the foam pouncers to paint inside the stencil. Let dry, then remove stencil.
Viola!
They add some great color to his bedroom. Stenciling was a lot of fun and I can't wait to find another project that requires using stencils!